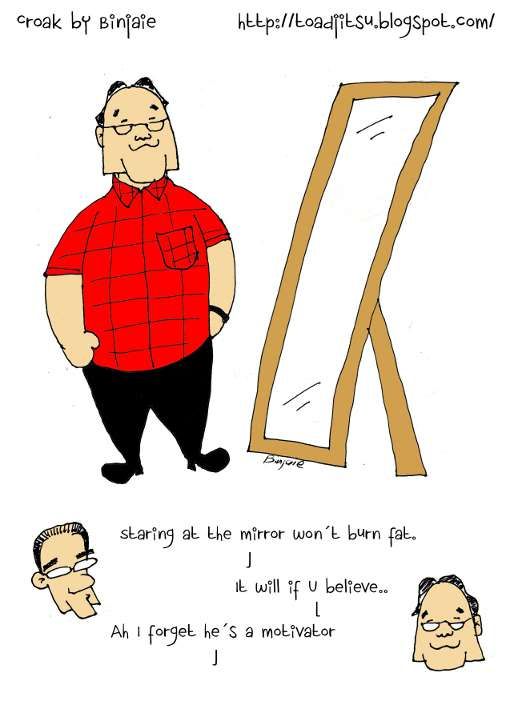 I always wonder, does slimming product really work. Take the pill and U'll lose 5 kilos in two weeks, says the bottle, but look closely, there's an asterix symbol at the end of the bottle with it comes a warning written with little font that says, must be taken with diet and exercises.
I remember back in my kindergarten days, a story about the stone soup.
A retired soldier on the way home from the front pass a village where he seeks some food. Every door turn him down until he had enough and when comes to the last door, after the lady of the house turn him down, he offer the lady to share his magic stone soup, well the lady was excited.
The lady filled up the pot and put on the fire to boil the stone. As the water simmers, the soldier taste it, and said, a little salt would be nice. "Owh certainly" replied the lady vibrantly (as she is hoping for a miracle to happen). A while later the soldier taste it again and said, "em some carrots will really make it better," "oh yes, yes" replied the exciting lady.
And to make the story short, the soldier keep on tasting and asking for the entire ingredient to make a soup, potatoes, chicken, celery, onion etc. At last both of them sit down and have a wonderful dinner of a rock soup with the Lady keep on praising of how wonderful it taste as if it is like an ordinary soup.... of course lah it is.
Morale of the story, the pill is either really work or work as a motivator to move your lazy ass to work out.