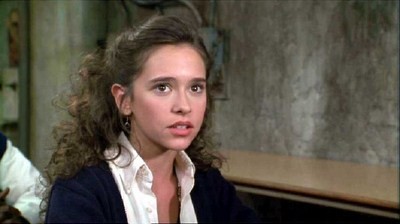 Jennifer Love Hewitt is a year older than me. In 1989 while I was in standard three in the middle of my primary education, Jennifer played a role in Disney's kids incorporated she was 10. In 1992, I'm in standard 6, in my final year of primary education before leaving for secondary school, Jennifer appeared in a comedy film, Munchie, stars Andrew Steven and Loni Anderson. Ah how life excited in two different ways.
1993, I went to a boarding school in Pokok Sena, to begins my form 1 education and life as pre teen while across the globe, Jennifer played Margaret, a pre teen soon join the school choir, in sister act 2 stars Whoopi Goldberg. 1997, SPM year and last days in school, last days to wear uniform after 11 year plus. while i was struggling for my SPM examination, Jennifer at last got a leading role in I know what you did last summer and it's a box office hit.
Year 2000, I entered the main campus after two years in matriculation to further my bachelor degree, i'm 20, a student, immature, Jennifer meanwhile stars and produced a tv movie biography, the Audrey Hepburn Story, wow! she's already a producer at 21. In 2002 she stars alongside Jackie Chan in the tuxedo, and I in my third year at main camp.
2004 final year, last days in educations, books and assignment after plus minus 17 years in schools. I'm preparing for my convocation while Jennifer stars in Garfield the movie. Then I'm out looking for job. 2005 got a job, Jennifer stars in a hit TV series Ghost whisperer. 2007 got a real job, Jeniffer still playing the leading lady in the ghost whisperer until 2010 and continue acting while I continue counting.