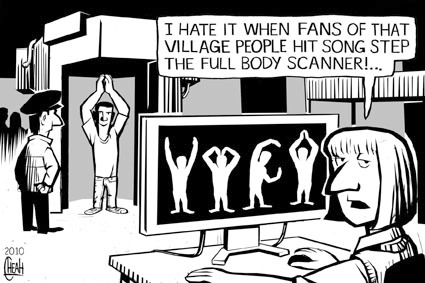 52-year-old Tammy Banovac caused a stir in Oklahoma Airport in United States when she went through airport security in just her underwear. ~the star
As we all know security measures at the United State airport have been escalated after 9/11, resulted in inching long security queue, embarrassing procedure of belt off and shoes off (remember Tun Mahathir had a compliant on this once) and even strip search.
Back to Tammy Banovac, the reason was she wanted to avoid a body check so she went in one piece.
Here in Malaysia we called that as 'PERLI' or sindir (to tease), big time punya.
/wahaha